Fall is a great time to take the kids to the campground and enjoy some quality time with your family. Whether you're a veteran camper or testing out your new RV from Kamper City, these fall RV camping tips from a full-time RVing family will help you make the most of your time away.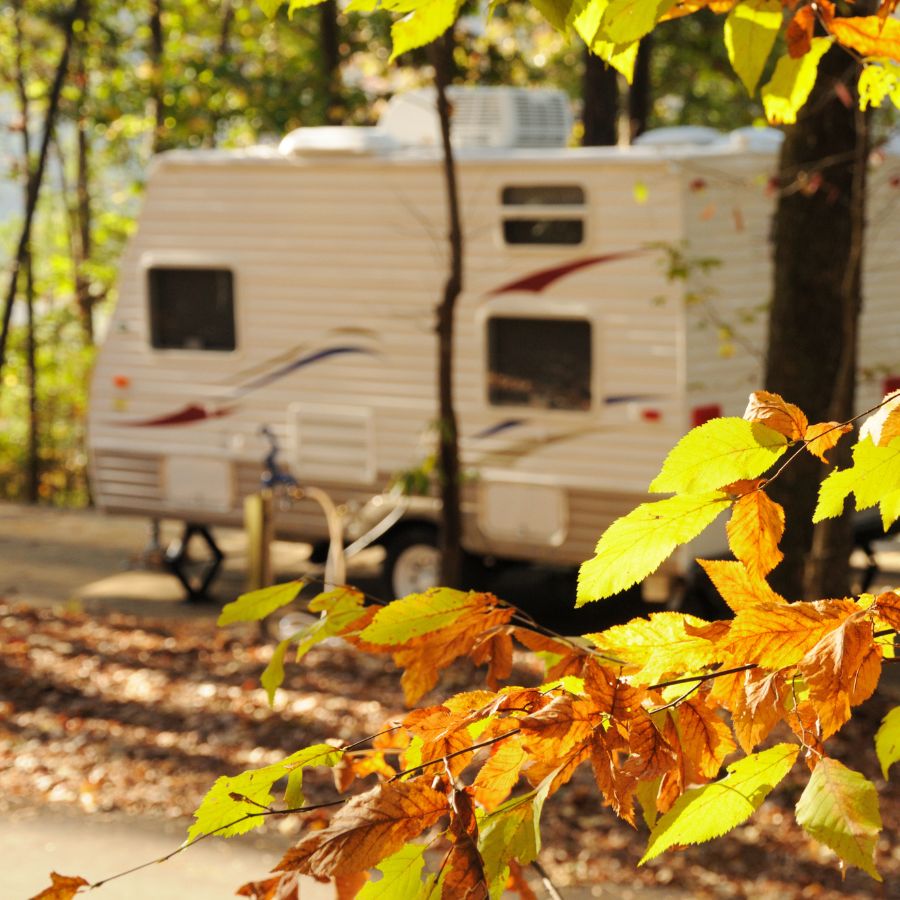 Pick your campsite carefully
One of the things I recommend to anyone just starting out RVing is to do research on the campground you'll be visiting. This step of the process will save you time and help ensure you have everything you need when you arrive. We like to look for sites that are more secluded, aren't on a big hill, and are close to the campground's playground for the kids.
Plan to make hot meals
It's no secret that camping during the fall can get a little chilly. One of the best ways to keep everyone warm is to plan hot meals for breakfast, lunch, and dinner. This does take a little extra work than making sandwiches, but it will help to keep everyone feeling comfortable and ready for adventure.
Pack a few extra tarps for good measure
Just like camping in the spring, the changing temperatures often mean there is a lot of additional moisture in the mornings during the fall. Protect your camp chairs, tablecloths, bikes, and any other gear you'll leave out overnight with tarps to ensure it's ready to use when you get up in the morning, and you don't have to wait for it to dry out. If your kids are anything like ours, they're ready to go as soon as the sun's up, so having their bikes and helmets dry is a must.
You may be a fire-starting expert, but bring a few fire starters just in case
Getting a fire started when all the wood is damp and your fingers are cold is not a fun way to start the day. My husband and I both love to get a fire going, it's almost a competition for us, but on those extra chilly mornings, we always break out the fire-starters. Getting a warm cup of coffee is a much better way to start the day than struggling to light wet kindling.
Pack hammocks and warm sleeping bags for outdoor sleeping
If you're looking for a fun way to spend a night at the campground with the kids, try packing some overnight hammocks and sleeping bags. Most campgrounds will let you set up hammocks around your RV site, but be sure to ask beforehand. This is a great way to try something new and enjoy the beautiful fall weather while you drift off to sleep.
Don't forget to pack layers and plenty of hats, scarves, and gloves
Packing clothing for fall camping is one of my favorite things to do, but it does take up a lot of space. Because of the changing weather, you're never sure exactly how warm or cold you'll be on a given day. We solve this issue by packing layers and layers for everyone. Additionally, we make sure to bring hats, scarves, and gloves just in case those mornings are a little extra chilly.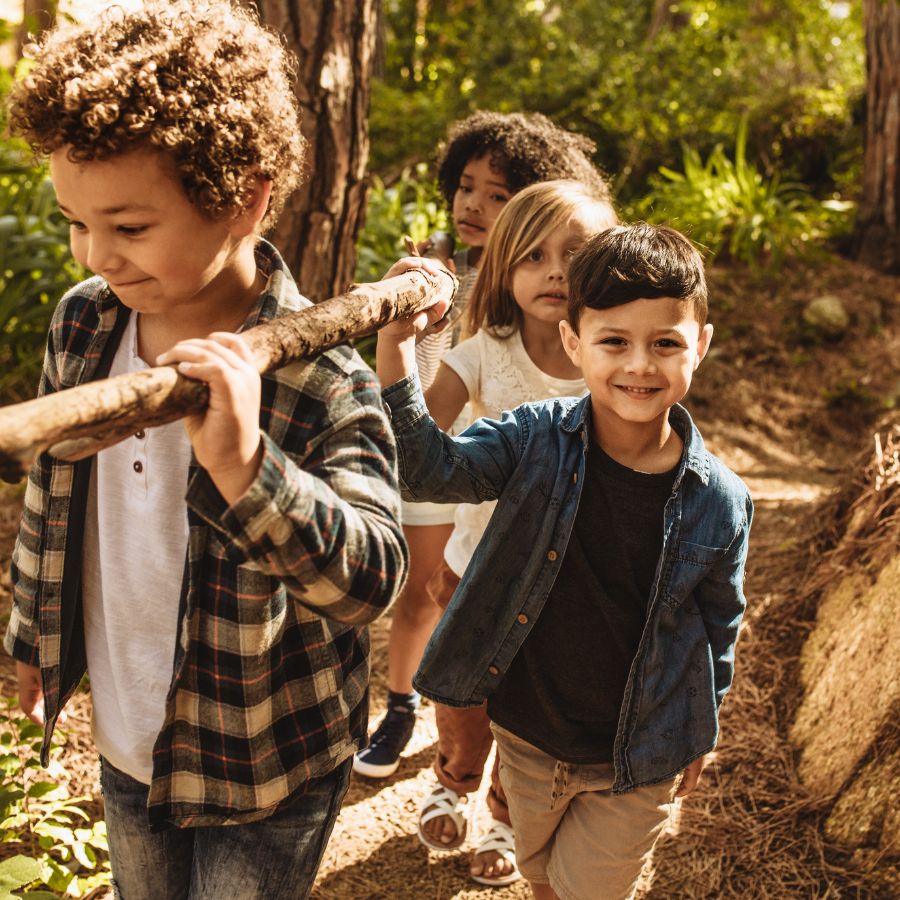 Contact us to find the perfect RV to take your family fall camping in today!