If you're searching for a light and refreshing meal to make for your family's lunch at the campground this camping season, this spring recipe is a perfect option. You'll love that this soup is packed with seasonal vegetables and spices that will keep you fueled for your day. Get the full recipe below.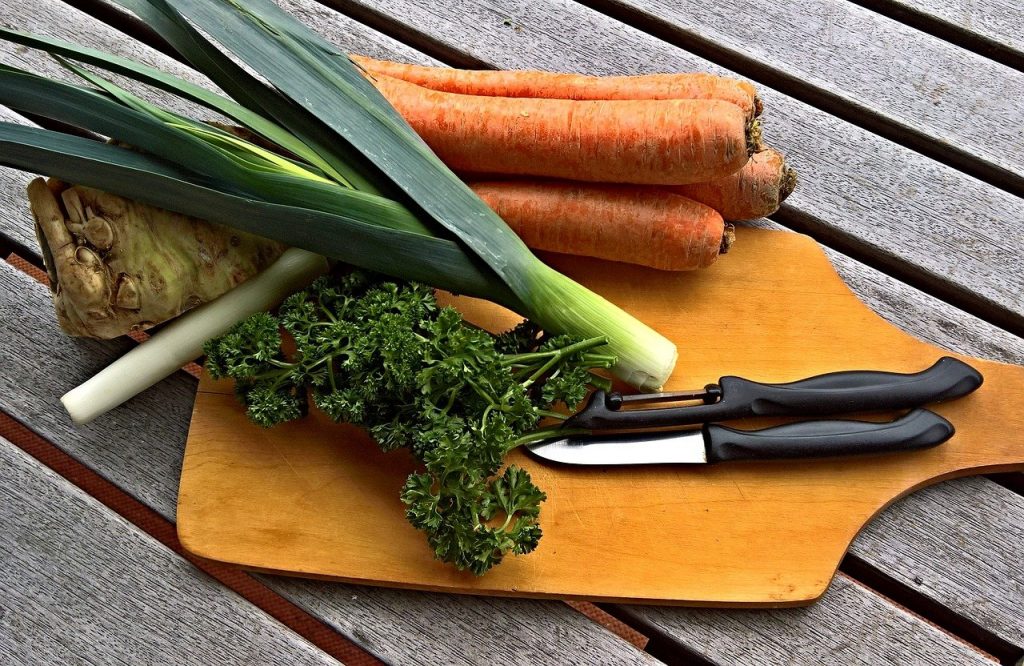 Ingredients:
1/2 stick of butter
1 lbs. leeks, chopped
1 onion, chopped
2 quarts water
3 large potatoes, chopped
2 large carrots, chopped
1 bunch fresh asparagus, trimmed and cut into 1 inch pieces
⅓ cup uncooked long-grain white rice
4 teaspoons salt
½ pound fresh spinach
1 cup heavy cream
Instructions:
Wash and dry all produce.
Peel and chop your onions, potatoes, asparagus, carrots, and leeks.
In a large pot, melt butter over medium heat.
Stir in leeks and onions, cooking until tender and onions are translucent.
Add water, potatoes, carrots, asparagus, and rice. Season with salt and pepper.
Bring to a boil and then reduce the heat to low. Simmer for 30 minutes until rice is cooked through and veggies are tender.
Stir in heavy cream and spinach, being sure to stir constantly to prevent the cream breaking.
Cook for another five minutes and serve hot with a side of French bread.
Contact us to find an RV that will make your adventures easier and more fun for everyone.