If you're looking for a lesser-known place to take your family for the summer, this travel destination in Oklahoma is the perfect place! Check out Turner Falls and book your reservation today! This RV destination features the largest waterfall in Oklahoma, spacious sites, and more! Learn all the reasons to visit below.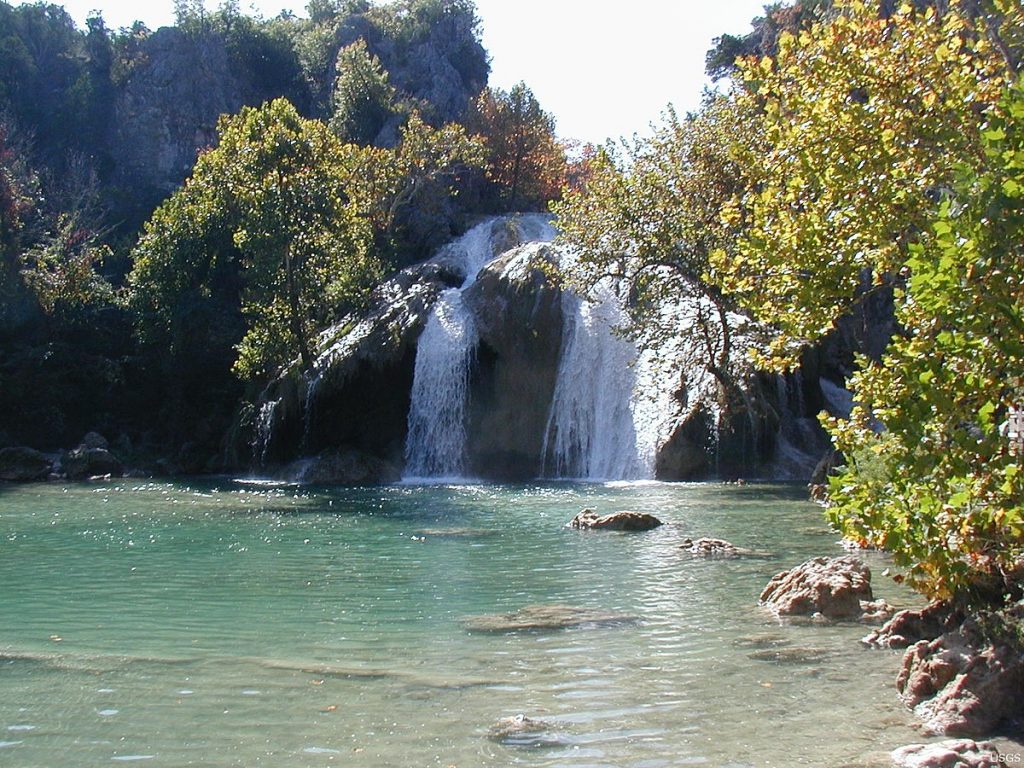 About the Area
As well as being the oldest park in Oklahoma, Turner Falls Parks is seated just below the Arbuckle Mountains, which are the oldest known formations in the USA between the Rocky Mountains and the Appalachian Mountains. The park got its name from Mazeppa Thomas Turner, who discovered the falls after he and his wife moved to the area to start their life together. The area is full of beautiful natural caves.
Reasons to Visit
Honey Creek runs down out of the Arbuckle Mountains and pours over Turner Falls into a massive natural pool. You and your family can spend the day swimming in this pool and enjoying the calming sounds of the falls. Take a hike and find the castle that was built back in the '30s!
Campgrounds Nearby
Turner Falls Campground offers overnight sites for $25 per night plus a daily park admission fee. There are 32 paved sites available, so you can easily stay on-site and enjoy the park to the fullest. Alternatively, you can book your stay at Honey Creek Campground or Fun Valley Campground and RV Park, which are both just a short drive away!
Wherever you plan to go this summer, we can help you get there! Check out the deals on new RVs at Kamper City RV today!